This post is your definitive guide to everything Fort Collins. We love this town and this post is created with love for you.
Here in Fort Collins you'll enjoy a moderate, four season climate with an average of 300 days of sunshine! According to a 2013 Gallop Well Being Poll, 94.9% of Fort Collins residents said they were satisfied with the city — This is the highest rank in the country! Yup, NUMBER ONE! Ask almost anyone that lives here, they love it. And for good reason, there's so much to do, the people are nice and it's beautiful!
Activities For All Ages
If you're active and happy, you'll fit right in. There is no shortage of things to do year round.
Spend Time in Old Town
Old Town is known as one of the towns that inspired the design of Main Street, U.S.A. inside the main entrance of the many 'Disneyland'-style parks run by The Walt Disney Company around the world. With its activity level and choice of shops, restaurants and bars it's easy to love Old Town. Even though Fort Collins doesn't have a huge population it stays attractively busy, in a good way. If you're a college student, retired couple or family with kids, Old Town is a great place to eat, shop and people watch. It's for everyone! 
If you play piano, take a stop off at one of the 100+ beautifully painted outdoor pianos. Pianos About Town is a collaborative project among Bohemian Foundation, the Downtown Development Authority's Art in Action Program, and the City of Fort Collins' Art in Public Places Program. The project involves local artists painting murals on pianos at the Art in Action Stage in Old Town Square where the public can watch the creative process and interact with the artists. Pianos About Town is intended to be a fun, interactive art installation that creates an additional element of whimsy and surprise to Fort Collins. These colorfully-painted pianos are then rotated about town for the public to enjoy as both musical instruments and works of art.
And in the winter you'll love the lights. They're illuminating the streets from November to February.
Tour the Breweries
Fort Collins has breweries, lots of them. Did you know that Fort Collins is the largest producer of beer in the state of Colorado? And what else? Colorado is ranked first in the country in beer volume produced by breweries. Fort Collins for the win! Tour each brewery and you'll notice a distinctive style in each. FoCo has one of the world's largest operations AND a brewery that's a leader in eco-friendly and sustainable business practices. If you like beer, Fort Collins has you covered.
Odell
New Belgium
Bike All the Trails
With over 280+ miles of wide bike lanes, and 30+ miles of bike trails that follow both the scenic Poudre River and Spring Creek, Fort Collins has you covered when you want to commute or just have an itch to get out
Ever heard of a Bicycle Library? Fort Collins lends bicycles to visitors, students, and residents looking to explore the City of Fort Collins. Get a self guided tour from the "Bike the Sites" collection, including a Brewery Tour, Environmental Learning Tour, and the Historic Tour.
Fort Collins and the surrounding vicinity also offers hundreds of miles of incredible road biking. From flat prairie and country roads, to several steep canyons west of the City, Fort Collins offers world class road riding.
Mountain biking? Miles upon miles of great mountain biking. Visit the City of Fort Collins Natural Areas for information on riding the foothills trails or check out the trails and pump track at Lory State Park, or Horsetooth Mountain Park for prime mountain biking. Also, the City's Spring Canyon Park offers a challenging mountain bike skills course and you can find a fast BMX course at Edora Park.
Find Beauty in Every Hike (there's a lot)
Within 30 miles you have a laifetime of new trails to hike, each with a unique expression and experience. If you're looking for something close by there are a bunch of trails to keep you happy too. So much exploring around Fort Collins, it's a hiker's paradise. + Many of the local trails are ready for horseback riding AND biking in addition to hiking. Get out there!
Here are just a few close by options to get you started
Horsetooth Mountain Park AllTrails.com
Coyote Ridge Trail AllTrails.com
Grey Rock Trail AllTrails.com
Devil's Backbone Nature Trail AllTrails.com
Horsetooth Reservoir Larimer County
THEN… There are 138 trails rated over at AllTrails.com within a 30 mile radius of Fort Collins. Rocky Mountain National Park is close by and that alone opens up a world of hiking options. Check out all of your options!   
Cool Off in the Poudre on a Raft
The Poudre is Colorado's only river designated "Wild and Scenic". If you're a first-time rafter you'll enjoy the Class III whitewater of the Lower Poudre.
If you're more experienced you'll love the challenge of the Class IV excitement of Mishawaka Falls. Thanks to Travis Lee for posting this awesome video!
Overcome Your Fears on Some Gnarly Climbs Really close by and easily accessible climbing is another reason outdoor enthusiasts love living in Fort Collins. It's also home to one of the best places to boulder in the world, according to Rock and Ice Magazine, Horsetooth Reservoir.
Here are just a few spots you'll want to check out all thanks to Mountain Project:
Bolt Wall V1- X TR, Boulder, 1 pitch, 40′ Rotary Park Beached Whale V2+ Boulder Rotary Park Cat's Eye Face V3 R TR, Boulder, 1 pitch, 30′ Rotary Park Penny Pincher V3 Boulder Rotary Park
Right Eliminator V4 Boulder Rotary Park Right Eliminator Prow V4 Boulder Rotary Park Mental Standard V4 Boulder Rotary Park Kahuna Roof V5 Boulder Carter Lake
Check out the entire list of great climbing spots in or near Fort Collins. Have Fun on the Water If you have a hankering for skiing, wake boarding, paddle boarding, fishing or just jetting around on a warm summer's day in your beautiful boat you'll really enjoy the spectacular scenery around the Horsetooth Reservoir and its 25 miles of shoreline.
A popular nearby recreation area with ample lakes and fishing is Red Feather Lakes. Avoid Crowds and get out into nature on any one of the beautiful lakes in the region.
Get into Nature with Some of the Best Camping in the World Back country tent camping or camping in a 5th wheel, there's no shortage of camping in the mountain woods, near a river or by the lake. There are thousands of campsites within an hour's drive, many on public land and ready for you to make a reservation. In the summer you'll typically enjoy warm sunny days and cool nights (for great sleeping). It doesn't get much better than camping in Northern Colorado. Here are just a few options (there are too many to list). Drive a little over an hour into the mountains and you can end up with an endless supply of camper's paradise options. Red Feather Lakes Dowdy Lake Campground
Further up the Poudre Canyon at Chambers Lake Campground
Rocky Mountain National Park Moraine Park Campground
(there are too many great options to list here)
 Spend a Lifetime Exploring
Just want to drive around and look at scenery or take a quick stroll around for a few minutes near a trail head? Perfect! There's a lot to see from the driver's seat. And… if you're itching to take risks and go out on several day excursions there are several options ready just for you. Within 60 miles from Fort Collin's city center you'll find a world of exploring, so much so you may never see it all (even if you try).
Rocky Mountain National Park Bear Lake
Horsetooth Reservoir & Mountain Open Space
Go to Some Incredible Festivals & Events
Not even a complete list, just a little taste of what Fort Collins does when we all get together.
Tour de Fat – If dressing freaky, riding bikes, listening to bands and drinking beer are things you like, then don't miss the most FUN fundraiser around
Peach Festival – By the Rotary Clubs of Fort Collins and Colorado State University. A fun filled day with a 5K Run in the morning and peach-themed activities, entertainment and food.
Bohemian Nights – Bohemian Nights at NewWestFest is a free, three-day music festival held the third weekend in August each year in historic Old Town Fort Collins. Celebrating its tenth anniversary in 2014, Bohemian Nights will take place August 15th, 16th and 17th.
Zombie Crawl – The 2014 Zombie Fest is when the undead take over downtown Fort Collins to raise money for Turning Point. Creatures of all ages are welcome to participate.
Fortober Fest – Downtown Fort Collins's newest event FORToberfest, Sept 19 & 20, has an impressive music lineup and brings this end of summer celebration for Fort Collins. The city's music scene, rich history of beer brewing, and extremely active bicycle culture help give character to the Downtown area and to Fort Collins.
Brewers Festival – 2014 was host to the 25th annual Colorado Brewers' Festival! Over 100 Colorado beers, 50+ Colorado Breweries and amazing Colorado bands.
+ Many more…  
Love the Restaurants and the Massive Selection
It almost seems as though there are as many restaurants as there are residents of Fort Collins. So many to choose from it never get's old. You'll always find something you're craving and this coming from a town with about 150,000 residents is very impressive. What's especially fun is hitting old town, you'll find something to please everyone. Walking around exploring all of the options is a fun adventure in itself.
Thanks to Trip Advisor we have the top 10 picks out of a (current list) of 465. Here's just a taste of a few of the local favorites:
Maza Kabob Tasty Harmony Lucile's Restaurant Snooze Ace Gillett's
The Silver Grill Cafe The Little Bird Bake Shop Mountain Cafe Restaurant 415 Young's Cafe  
Take the Trolly
The Fort Collins Municipal Railway Society (FCMRS) works in partnership with the Fort Collins Museum to restore and operate the Fort Collins Municipal Railway, presenting a living history of electric public transportation in Fort Collins.
Bring out the Kid in You at the Museum of Discovery
Do you have kids? No… doesn't matter. Yes… oh man, they're going to love it. The Fort Collins Museum of Discovery is fun for ALL ages. There is so much to see, do, and have fun with. Whether you have only a few minutes or all day to spend at the museum, you'll leave amazed, intrigued, and with a new view of your world.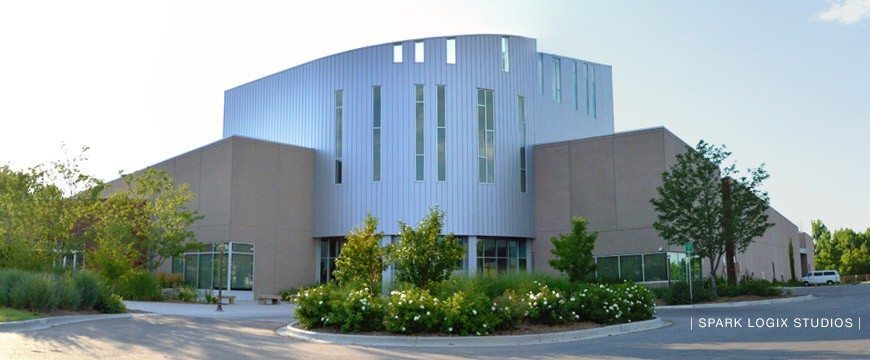 Hit the Parks
The City maintains more than 600 acres of parks, 40,000 acres of natural areas, 20 miles of off-street hike/ bike trails, three golf courses, a racquet center, three swimming pools, an ice rink and a community center. At the top of the list for overall city parks with something for everyone is Spring Canyon Park. While it's just the start of all of the fun Fort Collins has to offer, it's really fantastic and… big!
Spring Canyon Community Park This park has something in its 100 acres for everyone including: splash pad, 2 acre dog park, huge playground, huge sandbox, lighted basketball and tennis courts, ballfields, mountain biking trails, and lots of picnic areas.
Edora + Disc Golf Edora Park has a solid playground, great disc golf course, baseball fields, tennis courts, horseshoe courts, a BMX Track, a skateboard skate park and is right next to Epic Ice Skating and Swimming Center.
Fossil Creek Park Fun to climb rock wall, skate park, Woolly Mammoth, roller hockey rink, dog park + tennis and basketball courts.
City Park + Water Park City Park Pool is located in City Park. Enjoy the park surroundings and Sheldon Lake for fishing and an outdoor pool. City Park Pool is the best place to be during those hot summer days in Fort Collins. City Park Pool provides you with a water park experience right in your own backyard. Features: Outdoor pool, 30-foot drop slide, Open curly slide, Lazy river, shallow water, geysers, Large play structure, Picnic area, Located next to Sheldon Lake
Lee Martinez, Library Park + More! Go explore them all.  
Go to a Drive-in Movie
Take the family, group or significant other early and bring dinner or hit the concessions, play catch and have a great time before your movie starts at dark. Wanting a great value? The drive-in always offers two movies on each screen (oh yeah, there's two screens to expand your options. So plan to spend several hours and have a blast watching a couple of movies with the ones you love (you'll have to pick a screen when you show up). Holiday Twin Drive-in Theater
Visit the Farm at Lee Martinez Park
The Farm at Lee Martinez Park has provided hands-on family fun since 1985. The Farm serves as an educational and interactive experience for Fort Collins residents and visitors. Your visit to The Farm will be an adventure for all ages. You can learn more about the industry that shaped this region, have interactive, hands-on farm fun and introduce your child to agriculture and farm life while visiting.
Features: Farm animals, Hands-on experiences, Interactive family fun, Birthday party rentals, Museum & The Farm Store, Hayrides (schedule in advance), Pony rides, Special events
Checkout the "Animals" at the Swetsville Zoo
The animals in the "Swetsville Zoo" were all built by Bill Swets (former farmer) — from car parts, farm machinery, and scrap metal. It's unique and worth a visit.
Take in some Putt Putt and Go Karts at Fort Fun
Go on a date and play a little mini golf. We've all been there… From Fort Fun: Indoor and Outdoor activities including: 2 Mini-Golf Courses, ¼ mile Go-Kart Track, Multi-level, state of the art Laser Tag arena, Indoor Bumper Cars, Air Hockey Tables, A Redemption Arcade with tickets & prizes, A full blown Video Arcade, Batting Cages (Weather permitting), Inflatable Bounce, Kiddie Rides, Giant Slide, Adventure Train (Summer weekends), Bumper Boats (Summer), Paddle Boats in Blue Heron Lake (Summer), B'loon Blast, a great water balloon game (Summer), Outpost Shooting Gallery (In its own building), Outdoor Ice Skating (Winter)
Get There with WIFI on the MAX Bus Rapid Transit Service
Getting from the south end of town up to Old Town couldn't get any easier. Not that Fort Collins traffic is bad… it's just, you get free wifi on the MAX, work while they drive. Brilliant.
Get an Education at CSU
From Colorado State University: Our world-class research in infectious disease, atmospheric science, clean energy technologies, environmental science, and biomedical technology attracted more than $300 million in research funding annually. Our professional programs in veterinary medicine, occupational therapy, journalism, agriculture and construction management are ranked among the nation's best. Colorado State is the "university of choice" for Colorado residents; 30% of all of Colorado's science, math, engineering and technology majors pursue degrees at CSU. To date, more than 230,000 undergraduate, graduate and professional degrees have been conferred at Colorado State, including more than 6,000 in 2011-2012. Our 184,586 living alumni are active in 27 geographic alumni groups representing 17 states (4 in Colorado and 23 out of state) and 16 common interest groups.
Get There within a Day's Drive (ROAD TRIP!)
If you're wanting to take a road trip, Fort Collins is a great place to get started. There are some really great attractions that you can get to within a day's drive (at the most).
Denver (64 miles) Arapahoe Basin Ski Area (124 Miles) Vail (157 Miles) Steamboat Springs (157 Miles) Aspen (219 Miles) Great Sand Dunes National Park (303 Miles) Mount Rushmore (320 Miles) Black Canyon National Park (323 Miles)
Telluride (391 Miles) Moab (414 Miles) Mesa Verde National Park (431 Miles) Park City, Utah (434 Miles) Jackson Hole, Wyoming (447 Miles) Salt Lake City (454 Miles) Snowbird, Utah (462 Miles) Yellowstone National Park (484 Miles)   Awards & Recognitions Fort Collins isn't short on getting on top 10 lists for nearly every positive aspect imaginable. Here's a sampling! Most Intelligent Midsize Cities Rank: #4 by MyLife How was it ranked? Percentage of the Population with a Bachelor's Degree Public School Ranking Libraries Per Capita Lowest Car Accident Likelihood Lowest Crime Rate
America's Most Satisfied City by Time Magazine 94.9% of its residents say they are satisfied with the city — a higher percentage than found in any other American city. Best Places in Colorado for Job Seekers Rank: #2 by NerdWallet How was it ranked? Is the city growing? Can you afford to live in the city comfortably? Are most people employed?
2013 Best Towns in America, Editor's Choice by Outside Magazine "Fort Collins stands above the rest thanks to its backcountry terrain (like 10,276-foot Cameron Pass), its prime location on the brown-trout-filled Cache La Poudre River, the great biking scene, and, of course, the microbrew-dominated economy."
Best Places For Business And Careers 2013 Rank: #7
by Forbes
"Fort Collins ranks high on school attainment with 43% of adults having a college degree (9th best) and 94% possessing a high school diploma (2nd best)."
Top 10 Metro Areas for High-Tech Startup Density Rank: #2
by Engine/Kauffman Foundation "The report used data from the Business Dynamics Statistics (BDS) series, which is compiled by the U.S. Census Bureau and tracks the annual number of new businesses (startups and new locations)"
Platinum Bicycle Friendly Community
by The League of American Bicyclists
"Each year, the League assesses all 50 states. Communities, businesses, and universities are assessed through a voluntary application process."
Top 50 Bike-Friendly Cities Rank: #11 by Bicycle.com "We evaluated cities with populations of 95,000 or more, using data provided by the Alliance for Biking and Walking and the League of American Bicyclists, as well as input from local advocates and bike-ped coordinators" "Claims to Fame: It has a 310-mile cycling network and a pioneering bike-share program that has served more than 11,000 riders since opening in 2008. Bike-in movies at New Belgium Brewing benefit local nonprofits. Each summer the oak-lined, asphalt oval on the Colorado State University campus turns into an impromptu velodrome with a six-week track-racing series."   Best US Cycling Town Rank: #2 by USA Today "What's not to like about a city with a local brewery (New Belgium) that hosts an annual Bike-In Cinema series on its front lawn? Fort Collins' 310-mile network of paths and bike lanes, an innovative bike share program started back in 2008, and miles upon miles of mountain biking trails in the surrounding plains and mountains simply add to the appeal of this city, one of only four to hold the League of American Bicyclists platinum level ranking."
Best College Towns To Live In Rank: #10
by Smart Asset How was it ranked? Discretionary Income (DI) – average yearly income for city minus average yearly 2 bedroom rent for that city
Number of arts, entertainment and recreation establishments per 100,000 people (A&L)
Unemployment Rate (UE)
Number of Violent Crimes per 100,000 people (VC)
Number of Property Crimes per 100,000 people (PC)
Top Downtown in the Country Rank: #1
by Livability "Known to many as a beer lovers' paradise for its seven breweries, downtown Fort Collins is equally appealing to foodies and families. Already considered one of the most attractive downtowns in the country, significant future projects call for transportation improvements as well as a year-round market place."
State of American Well Being Rank: #3 Mid Size City
by Gallop Healthways "For the sixth consecutive year, global well-being improvement leader Healthways and world-leading management consulting firm Gallup have released their analysis of the state of well-being across the United States. The analysis is based on data from the Gallup-Healthways Well-Being Index®, a definitive measure and empiric database of real-time changes in well-being throughout the world."
Safest Driving City in America Rank: #1
by Allstate "Allstate Insurance Company: The report, based on Allstate claims data, ranks America's 200 largest cities in terms of car collision frequency to identify which cities have the safest drivers."
Gold Level Certification: Solar Friendly Communities – Apr 2013
2012 Tree City USA: The Arbor Day Foundation – Apr 2013
Robert Havlick Award for Innovation in Local Government recognizing the Sustainability Services Area formation: Alliance For Innovation – Mar 2013
2012 Project Award Winner, Re-construction of the SH 392 & I-25 Interchange: American Public Works Association, Colorado Chapter – Jan 2013
One of the Ten Best Vacation Cities for Beer Lovers: Yahoo! Travel.com – Jul 2012
Ranked 3rd in the nation on Best Places to Do Business list: Forbes.com – Jun 2012
Ranked 11th on America's Top 50 Bike-Friendly Cities: Bicycle Magazine – May 2012
Fort Collins-Loveland, Third Skinniest Metro Area on the Well-Being Index: Gallup and Healthways – Mar 2012
Fort Collins-Loveland Municipal Airport, winner of two "Best in Colorado" awards: Colorado Asphalt Pavement Association – Mar 2012
One of the Top 10 Best Places to Retire: CBS Money Watch – Feb 2012
Ranked First, Safest Drivers in America: Allstate Insurance Company – Sep 2011
Ranked 3rd on the Best Bicycle Cities list: League of American Bicyclists and TheStreet.com – Aug 2011
One of the top 15 Best Places for triathletes to live and train: Triathlete Magazine – Aug 2011
Ranked 5th Best Places for Business and Careers: Forbes – Jun 2011
Fort Collins, One of the Top 10 Cities Adopting Smart Grid Technology: U.S.News and World Report – May 2011
Top Colorado City for Job Growth, Fort Collins-Loveland: 2011 Best Cities for Job Growth, newgeography.com – May 2011
One of the Top Ten Places to Retire in the Nation: Charles Schwab's On Investing – Apr 2011
Third Happiest Metro Region, Fort Collins-Loveland, CO: Gallup-Healthways Well-Being Index – Mar 2011
2011 Governor's Arts Award: Colorado Creative Industries and the Colorado Office of Economic Development and International Trade – Mar 2011
 One of the Top 10 Best American cities to invest your real estate dollars in 2011: Trulia.com – Dec 2010
Named 5th Most Educated City in the country based on education levels of our adult population: Portfolio.com – Dec 2010
 Fourth Best State for Business, Colorado: Forbes magazine – Oct 2010
 One the Top 25 Best Places to Retire: CNNMoney.com – Sep 2010
 One of the Top 10 Best College Towns: Small-Sized Cities Category, USA Today – Sep 2010
 One of the top six 'Smarter Cities' for Energy: Natural Resources Defense Council, (population 100,000-249,999) – Aug 2010
 6th Best Place to Live in the Nation: Money Magazine – Jul 2010
One of the Most Underrated Cities in the West: Life.com – Jun 2010
 One of the Greatest Places to Live in the West: American Cowboy magazine – Apr 2010
 Ranked 4th Best Places for Business and Careers: Forbes – Apr 2010
 One of a Dozen Distinctive Destinations: National Trust for Historic Preservation – Feb 2010
 Ranked 3rd 'Smarter City' for sustainability: Natural Resources Defense Council – Jul 2009
 Named one of 10 Great Places for Entrepreneurs to Retire: Forbes – Jun 2009
 Ranked 1st Best Place to Live and Work for Young Professionals (pop. 100,000-200,000): Next Generation Consulting – Mar 2009
 Named 2nd Best Metro for Business and Careers: Forbes magazine – Mar 2009
 Ranked 7th Best Midsize Metro in the nation: bizjournals.com – Mar 2009
 One of Top 20 Places to Thrive: Best Boomer Towns – Feb 2009
 Ranked 10th Best-Educated City in America: Forbes magazine – Nov 2008
 One of the Best Places to Raise Your Kids: Business Week – Nov 2008
 LEED Gold designation for the Northside Aztlan Community Center LEED Gold designation for the Northside Aztlan Community Center LEED Gold designation for the Northside Aztlan Community Center: U.S. Green Build Council – Oct 2008
 Gold level Bicycle Friendly Community: League of American Bicyclists – Sep 2008
 2nd Best Place to Live: Money magazine – Aug 2008
 One of 8 Enriching Towns for Art and Music Lovers: Where to Retire magazine – Apr 2008
 Named 3rd Best Place for Business and Career: Forbes magazine – Mar 2008
 Ranked 39th Best Place to Live and Launch a Business: CNN/Money – Mar 2008
 Top 10 Digital Cities: Center for Digital Government – Sep 2007
 One of 30 Fast Cities, due to innovation and creativity of workforce: Fast Company magazine – Jul 2007
 9th Best Place to Invest in Real Estate: Business 2.0 – May 2007
 Top 10 College Towns for Grown-Ups: Kiplinger's magazine – Mar 2007
 Named a Preserve America Community: First Lady Laura Bush – Mar 2007
 One of America's Most Walkable Small Cities: msn.com – Mar 2007
 One of the Best Places for Business and Careers: Forbes magazine – Mar 2007
 Fort Collins listed among the Top 10 College Towns for Grown-Ups: Kiplinger magazine – Mar 2007
 Fort Collins Ranked 4th among College Towns With Great Golf: Business Week Online (Golf Digest) – Nov 2006
 Fort Collins came in 9th on "Where to Buy Now": Business 2.0 magazine – Nov 2006
 #1 Best Place to Live in the Nation: Money Magazine – Aug 2006
 Listed as 23rd among 63 Hot Mid-Sized Cities for Entrepreneurs: Entrepreneur magazine – Aug 2006
 Fort Collins is one of the 50 Best Places to Live (ranked 34th): Kiplinger's magazine – Jun 2006
 Seated as the 6th Best Places for Business and Career: Forbes magazine – May 2006
 Ranked 2nd (moved up from 9th place in 2005) for having the Safest Drivers: Allstate Insurance – May 2006
 Rated as the 6th most Affordable Communities/Best Places to Raise Your Family: Frommer's – May 2006
 Fort Collins received the Preserve America Grant: – Mar 2006
 Fort Collins is one of the 100 Best Communities for Young People: America's Promise – Sep 2005
 City of Fort Collins earns "Bicycle Friendly Community" national award: League of American Bicyclists – Aug 2005
 American Dream Town. Fort Collins rated as one of the Best Towns in the U.S.: Outside Magazine – Aug 2005
 Fort Collins drivers are the ninth best in the nation: Allstate Insurance Company's ("America's Best Drivers Report.") – Jun 2005
 Fort Collins & Larimer County Named Top Nature-Friendly Communities: – Jun 2005
 Selected as 4th best place to live in the United States: Men's Journal – Apr 2005
 City of Fort Collins selected as "Top Retirement Spot": Where to Retire magazine – Apr 2005
A Couple Stats
Lots of sun, a solid economy and an encouraging growth rate.
Thanks to the city of Fort Collins
for providing these stats.
Overview
Fort Collins was founded as a military fort in 1864 and referred to as "Camp Collins." The post was given the name in honor of Lt. Col. William 0. Collins, the popular commander of Ohio Cavalry troops whose headquarters were at Fort Laramie. Fort Collins was incorporated as a town in 1873.
Fort Collins is a home rule city with a Council/Manager form of government. The Council is made up of six district council members who are elected on a non-partisan basis for a four-year term and a Mayor who is elected at-large on a non-partisan basis for a two-year term.
This rapidly urbanizing community operates under a sophisticated and comprehensive development plan and is a full-service city.
Fort Collins is home to Colorado State University and an outstanding public school system.
Location & Climate
Fort Collins is nestled against the foothills of the Rocky Mountains and alongside the banks of the Cache La Poudre River.
The city lies approximately 5,000 feet above sea level.
Residents enjoy a moderate, four season climate with an average of 300 days of sunshine and 14.5 inches of precipitation a year.
July is the average warmest month (Avg. High 86°F – Avg. Low 57°F)
January is the average coolest month (Avg. High 42°F – Avg. Low 14°F)
General Population Characteristics
Fort Collins encompasses 55.83 square miles (2013) of area and has a total of 556 street miles (2013).
The current estimated number of housing units in Fort Collins is 61,728 (2013).
Fort Collins has a population of 151,330 (2013).
The average annual population growth rate is 1.6 percent (2013).
Median age is 29.1 years old, based on a five-year average (American Community Survey, 2007-2011).
Median household income is $51,446 (American Community Survey, 2007-2011).
Median family income is $74,313 (American Community Survey, 2007-2011).
Approximately 51.5% of the population has completed four or more years of college (American Community Survey, 2007-2011).
In Fort Collins you're going to find happy people. If you haven't yet visited, you should. We hope you love what Fort Collins has to offer. Let us know in the comments what we're missing, we'd love to add more. Also, please share this post on social media if you loved it. THANKS!